Monica Simonsen
---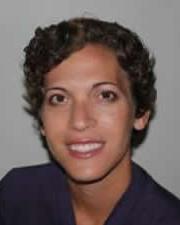 Biography
—
Dr. Monica Simonsen is a lecturer in the Department of Special Education Online Programs at the University of Kansas (KU). She was previously the Program Coordinator for the Secondary Transition Online Graduate Program. Her current research related to online learning focuses on embedding inclusive pedagogies into online learning and identifying effective leadership structures and practices for online program management. Dr. Simonsen also studies the impact of family engagement and collaboration to promote seamless transition outcomes for students with disabilities and personnel preparation of transition specialists.
Dr. Simonsen is a former special educator and transition specialist in Maryland who coordinated a post-secondary program for 18- to 21-year-olds with intellectual and/or developmental disabilities (IDD). Most recently, she spent six years as a senior research associate at TransCen Inc. providing technical assistance and research expertise to a variety of state and national transition projects, including the Maryland Seamless Transition Collaborative.
Dr. Simonsen completed her doctorate at the University of Maryland College Park (UMCP) and has been an instructor for KU since 2010.