Doctoral Funding Opportunities
Doctoral Concentration Begins Fall 2023
Leadership for System-wide Inclusive Education
Applicants to the University of Kansas, Department of Special Education doctoral program for Fall 2023 admission may now apply for a doctoral concentration in Leadership for System-wide Inclusive Education (LSIE), a leadership project funded by the Office of Special Education Programs.
LSIE will prepare next generation special education researchers to take on the most pressing issues facing education:
advancing equity for all;
improving learning outcomes for each and every learner; and
using cutting edge research techniques and practices to advance knowledge for practitioners, policy makers, and teacher educators.
Scholars admitted to the program will be fully funded through the OSEP leadership grant and will participate in joint learning with a doctoral cohort at the Graduate School of Education at Stanford University. Students who receive funds under this grant will be responsible for working in the field of special education after graduation as university faculty researchers and teacher educators to improve outcomes for individuals with disabilities.
ProjectEPIC
The University of Kansas and Arizona State University have partnered to prepare six doctoral scholars for future leadership roles in education. With the support from nationally recognized leaders in special education, EPIC scholars will engage in experiences to develop:
School-based inquiry
Rigorous, respectful and transparent school-based
inquiry to promote equitable learning
outcomes for students with disabilities.
Prevention and intervention
Equity and excellence in the prevention and
intervention using evidence-based practices in
three-tiered models to meet learners' academic,
behavioral and social-emotional needs.
Leadership
Leadership through teaching, professional
learning and communication to a wide array of
stakeholders.
December 1
Project EPIC scholars start August 2023.
---
---
---
The four years of funding includes:
All tuition and fees

$34,000 living stipend per year

Health insurance stipend
Travel support (professional learning, networking and dissemination activities)

Technology and research support

Council for Exceptional Children membership
ASU EPIC faculty contacts

Wendy Oakes
Associate Professor, Associate Director of Graduate Pathways (Arizona State University ProjectEPIC)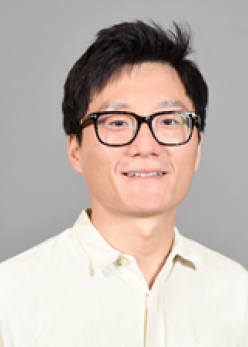 Chengan Yuan
Assistant Professor (Arizona State University ProjectEPIC)